ABOUT

US

With over 15 years of experience in the industry, you can depend on the crew at Alamo Home Services to provide quality remodeling, landscaping, and hardscaping services to both

residential clients

and commercial property managers/owners. Let us take your ideas and turn them into reality.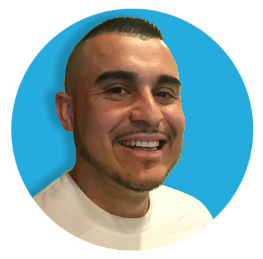 Meet the Owner
Alejandro Gomez is the second oldest son of a family of seven. Even at a young age, he was interested in growing and caring for plants and trees, so working in the landscape industry was a natural fit for him. He has been in the industry since 1999, working for three of the biggest landscape companies in Washington while honing his landscaping skills and knowledge. His reputation as a hard worker and a passion for excellence earned the trust of clients and other experts in the industry who wanted to work for him. This prompted him to launch his own landscaping business with his brother José, and Alamo Landscaping was born.
In 2021, Alamo's industry thrived during the pandemic, as people spent more time in their homes and wanted to improve their work, play and living spaces, both indoors and out. It started with his existing commercial clients asking Alejandro if he could do interior/exterior paint jobs, remodels, sheetrocking, kitchen cabinet installs, and roof repairs. He began hiring contractors to help, as these remodeling and construction projects grew. Suddenly Alejandro had a network of employees with various talents, and he realized his business had expanded on its own, based on his dedicated and hard-working team.

Alejandro's perseverance, attention to detail, and drive for providing clients with professional services continue to be the hallmark of his company's success.
Contact us today for your free, no-obligation quote